Effective February 21, 2018, in an effort to provide enhanced and more secure service for our students, all student records requests including transcripts and graduation verifications must be made online using our new student record request system. Fax, phone calls, emails and paper applications will no longer be accepted. Please use the following link to access our online student records request system: https://greenevilletn.scriborder.com/
(CURRENT STUDENTS - PLEASE SEE THE PDF FORM, UNDER FORMS OR ON THE HOMEPAGE, FOR PICKUP INSTRUCTIONS)
Thank you, Greeneville City Schools
---
To get TEXT notifications of your (your student's) Class information:
Participants text a unique class code to the phone number 81010, so if you want to get text messages from Guidance about a certain grade level, text the @code below to 81010. You can unsubscribe at any time.
***Seniors: GHS Class of 2018 - @devil2018
***Juniors: GHS Class of 2019 - @devil2019
***Sophomores: GHS Class of 2020 - @devil2020
***Freshman: GHS Class of 2021 - @devil2021
********DAILY ANNOUNCEMENTS********
TUESDAY, May 22, 2018
1. Devan Carter's Tusculum Basketball Camps - All camps are Co-Ed and all ages are welcome. You can print the Registration Form/Application in our FORMS section.
Elite Shooting Camp, June 6, 2018. 9 a.m. - 1 p.m.
Youth Camp, June 18-20, 2018. 9 a.m. - 12 Noon.
2. The deadline for the Practical Nurse Program (September classes) at TCAT Morristown is June 20th. Info is posted in our office.
3. Job Opportunities:
1. Cherokeee Nation Forest Youth Conservation Corp (YCC) Program- Unaka Ranger District. Contact: Cheryl Summers, District Recreation Program Manager (423) 638-4109. Duty station located in Greeneville. Three positions will be hired.
2. Customer Service Rep at Forward Air- The Customer Service Rep fields external customer questions, complaints and shipment tracking inquiries while demonstrating the highest degree of courtesy, intergrity and professionalism resolve customer issues via phone and email communication. There are Part Time and Full Time shifts available with variable hours Monday-Saturday. Please contact Forward Air with interest- Renata Knuckles custserv@forwardair.com. The official job posting is also available in our office.
3. The Gubernatorial Campaign has several positions open for a summer internship. The positions are roughly 15 hours a week lasting throughout the whole summer. It is a paid position. The project will offer students an excellent opportunity to build their resume and provide valuable hands on experience in campaign/political work. Please contact Emma Mills if you are interested- (615) 517-5162 emma.mills@dianeblack.com.
5. Christian Student Guide to Choosing a College (free resource if you are interested - click the link to access the information)
---
Any new scholarships may be posted below, on our daily GHS News, via the REMIND texting app, and on our Twitter account @GHS _Scholarship. Students that are on campus also have access to the digital screens throughout the building and afternoon announcements (made at 2:31 PM). **During EOC testing dates we will not make morning or afternoon announcements.**
*******************************************************
College Events Enrichment Opportunities Scholarships Services
Greeneville High School Guidance Department
Office Phone 423-787-8033 Fax 423-787-0837
Welcome to the Greeneville High School Guidance Department's website.
Students who need to speak with their counselor should sign up on the appropriate clipboard in the Guidance Office. Counselors will call the student from class as soon as time permits. If a student has an emergency, please let Mrs. Streeter know and a counselor will see them immediately.
Counselor: Amy Wagner - Students with last name A-G wagnera@gcschools.net
Counselor: Amanda Livesay - Students with last name H-N livesaya@gcschools.net
Counselor: Melody Johnson - Students with last name O-Z johnsonm@gcschools.net
Intervention Counselor: Phillip Wright - wrightp@gcschools.net
Registrar: Stella Hunter hunters@gcschools.net
Administrative Assistant: Page Streeter streeterp@gcschools.net
GHS News (watch here)

Every counselor and support staff member in the guidance office is dedicated to student success in high school and beyond. We encourage students, parents and school staff to utilize the services of this office to ensure this success.
Student services
counsel students about a variety of subjects including academic, social, and home situations, and personal problems.

facilitate conflict mediations between students.

intervene when a student has a crisis or emergency.

talk about college/career planning

provide means and help in registering for SAT and ACT.

register students for classes

change class schedules when needed

provide scholarship information

provide enrichment opportunity information
Parent services
talk to parents about student behavior, home problems, academic plans, classroom issues, alternative education options, and post-secondary education.

set up meetings between teachers and parents to work on resolving problems.

participate in meetings for all of our special education students.

refer parents to resources in the community that can meet the needs of their family.
Teacher Services
consult with teachers regarding student behavior and achievement.

facilitate private meetings between teachers, parents and students.
Other Services
keep records of all student credit requirements for graduation

plan and attend Brown Bag Lunches for each grade level

attend Financial Aid Night

accompany seniors to College Fair

Interpret tests including PLAN, PSAT

meet and consult with administration about students, policies and alternative education.

write letters of recommendation for seniors

provide transcripts for college and employment

mail grade cards every 9 weeks
To register for National ACT testing please visit act.org. The GHS school code is: 430815.
(Students register for the two free State tests- one for Juniors and one for Seniors- through the GHS Library with Kristen Caton)
To register for SAT and SAT Subject Tests please visit sat.org/register. The GHS school code is: 430815.
---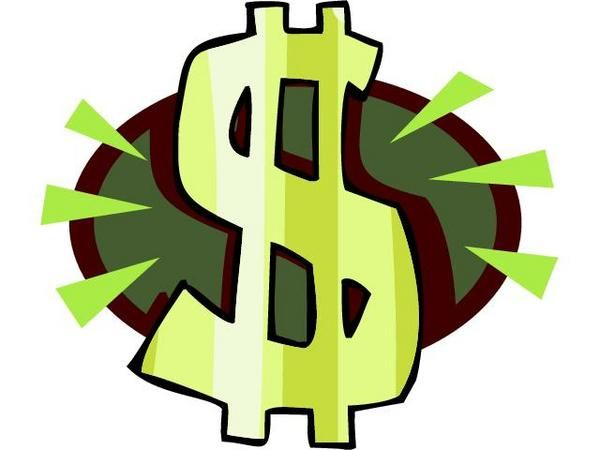 Scholarships on this page are listed in the order they have been received in the Guidance Office with the newest entries listed first. Deadline dates are given if they have been provided with the information. Where applicable, links to online applications and information will follow scholarship description. Scholarship entries will be deleted from the list as the deadlines pass. Deadlines will also be posted on the guidance calendar. All scholarship information and applications are available in the guidance office Scholarship Box.
**NOTE There is no need to pay for College Financial Aid Assistance. You can obtain scholarship and financial aid information from you high school counselor or from the colleges that you are looking to attend. In general, if you are asked to pay for assistance or a potential scholarship requires a fee to apply, you should do some in depth investigation. **
The Mistui USA Scholarships in Tennessee Program was established to provide educational opportunities to college-bound high school seniors and promote cross-cultural understanding between Japan and Tennessee. The Scholarship Program is administered by the Japan-American Society of Tennessee. Four $5,000 freshman-year scholarships are funded and awarded to successful applicants who enroll in four-year public colleges or universities within the State of Tennessee's Board of Regents or University of TN systems. Applications will be due by May 31, 2018. The full application is available in our FORMS section or in the Guidance Office.
---
Martin Methodist College is offering tennis scholarships. Seniors must apply for MMC, first. You can apply at: Martin Methodist Admissions. Once you apply, contact Will Martin (931-363-9813 or wmartin@martinmethodist.edu) or Tyler Cox (931-424-2015 or tcox@martinmethodist.edu) about the scholarship.
---
Walker Morgan, LLC, a personal injury law firm located in Lexington, SC, is offering the 2018 Walker Morgan Scholarship (worth $2500). Applicants must be a high school senior and graduate by July 1, 2018; have a 2.5 GPA or higher; applicant or direct family member must have been affected a personal injury of some type. Deadline to apply is May 31, 2018. Applications can be found at: https://walkermorgan.com/#scholarship-application.
---
Students enrolling in Career and Technical Education programs for Fall 2018 are invited to apply for the Horatio Alger Association Career & technical Scholarship Program. This program provides financial assistance to students throughout the nation who have financial need and have exhibited integrity and perseverance in overcoming personal adversity. Scholarship criteria also include high school completioin by Sprin 2018, commitment to pursue and complete a career or technical certificate/degree, Pell-eligibility, student under age 30, and United States citizen. The Association will award 1020 scholarships in 2018 with a maximum award amount of $2500. The first priority deadline will be June 15, 2018. Students may apply at: application.horatioalger.org For More information, you can visit: https:scholars.horatioalger.org/scholarships/about-our-scholarship-programs/technical/
---
The Wofford Scholars Program awards qualified/eligible candidates scholarships ranging from $10,000 per year up to full scholarship. Current Juniors can fill out a nomination form in the Counseling Office. The GHS DEADLINE is June 1, 2018.
---
AES Engineering believes that achieving a high grade point average should not be the only criteria for determining who deserves to be helped. For that reason they are offering a scholarship that will be awarded on the basis of character, as determined by an evaluation of essays that are submitted. This award is available for seniors. You are not required to be taking Engineering courses to be eligible. Students must submit an essay of between 500 and 1,000 words. The deadline for this $500 award is October 6, 2018. You can find information at http://www.aesengineers.com/scholarships.htm
---
The UT-Knoxville Sigma Phi Epsilon is offering their Balanced Man Scholarships. Seven awards of up to $1500 rewarding and recognizing male students who are committed to academic excellence, leadership and service, and impacting their community. There is no obligation to join Sigma Phi Epsilon and you can find the information in the Counseling Office. The deadline is June 9, 2018.
---
Enrichment Opportunities
Enrichment Opportunities on this page are listed in the order they have been received in the Guidance Office with the newest entries listed first. Deadline dates are given if they have been provided with the information. Where applicable, links to online applications and information will follow the description. Entries will be deleted from the list as the deadlines pass. Deadlines will also be posted on the calendar. All Enrichment Opportunity information and/or applications are available in the guidance office Enrichment Box.
---
Milligan Summer Camps
**Open to all rising high school freshmen through seniors.**
*When: July 9-13
*Where: Milligan Summer Camps are held on the beautiful Milligan campus near Johnson City, TN.
*Email: camps@milligan.edu
*Call: 800-262-8337 or 423-461-8410
*Registration: Registration for each camp closes when the maximum number of students are received. Apply before June 1st at www.milligan.edu/camps (Registration fee before June 1st is $300. Registration fee after June 1st is $400.)
Camps Offered:
Musical Theater
Engineering
Nursing
Computer Science
Teacher Education
---
Each year the James H. Quillen VA Medical Center sponsors a Summer Youth Program that is open to students ages 14-19. This year's program will run from June until August 2018. Orientation will be on Wednesday, June 6, 2018 from 9:00 a.m. until 11:00 a.m. at the VA Medical Center. This program is designed so students can gain experience working in the medical field and serving our Nation's Veterans. In the past, students who participated in our Summer Youth Program, have volunteered in Escort, assisted with administrative and clerical duties in the Business Office and Learning Resources. Students 15 and older may work with Nursing Service to ensure the inpatient Vertans have water at their bedside/comfort items they need, other assignments as per staff. Please contact Mike Kromoff Jr. with any questions (423) 979-2891
---
Boston University is offering 5 programs for high school students available through Boston University Summer Term. These pre-college programs provide students with rigorous and collaborative college life experiences. Copies of each programs overview are available in the Counseling Office. You can get additional information at bu.edu/summer/highschool You can contact (617) 353-1378 or summerhs@bu.edu with any questions.
---
The posters for the Summer 2018 Oxbridge Academic programs are posted in the GHS Counseling Office. The 2018 programs include locations in Oxford and Cambridge, St. Andrews, Paris, Montpellier, Barcelona, Salamanca, Los Angeles, New York, and Boston. These programs offer students the chance to challenge themselves intellectually in disciplines such as Art History, Literature, Politics and Economics, Drama, Creative Writing, and Speech and Debate as well as Medicine, Law, Business, Architecture, or Filmmaking. www.oxbridgeprograms.com
---
Due to the generosity of the Niswonger Foundation and other donations there will be no cost for any of our camps!
For the past 16 years, ETSU's Department of Computing has hosted a Science and Technology Day Camp for young females - called G.I.S.T. Their mission is to support and recruit females in the science and technology fields. Recently, with the help from the Niswonger Foundation, the Department of Computing has provided Code and Technology Summer Camps in the East TN region for all students who will be entering grades 5-12. These camps provide instructino and direction, allowing students to explore code and technology in a fun safe environment. A camp application as well as infromation in available online at ETSU's Department of Computing website located at www.etsu.edu/techcamps.
---
Adelphi University (minutes from New York City) is offering a two-week, credit-bearing Pre-College experience July 22-August 4, 2018! They invite rising high school sophomores, juniors, and seniors to spend two weeks living and learning on Adelphi's beautiful campus in Garden City, NY, exploring numerous challenging subjects. Apply at precollege.adelphi.edu
---
College Events
Here you will find dates and information for campus visits,events, and dates when college representative will be visiting GHS. Also check the calendar for a concise list of dates seniors need to know. Because of the number of colleges giving us notice of preview days, only in-state colleges and those out of state colleges that are frequented by our students will have preview days included on the calendar, but all will be listed here.
University of Alabama:
Summer on Campus -
Who? Any student who has successfully passed UAEC 200: College Readiness Course and is in good academic standing.
When? Application opens February 1st (application process includes letters of recommendation)
Deadline to Apply?
-Summer I Term (May 29-June 28) - SOC Application due May 11th
-Summer II Term (July 5-August 3) - SOC Application due June 18th
Why? Live in a premier residence hall on the UoA campus; Take two classes with other college students; engage in social activities; meet other UAEC students from across the country.
Call or email with any questions: (205) 348-7083 or early college@ua.edu.
Website: uaearlycollege.ua.edu
---