---
---
College Events Enrichment Opportunities Scholarships Services
Greeneville High School Guidance Department
Office Phone 423-787-8033 Fax 423-787-0837
Welcome to the Greeneville High School Guidance Department's website.
Students who need to speak with their counselor should sign up on the appropriate clipboard in the Guidance Office. Counselors will call the student from class as soon as time permits. If a student has an emergency, please let Mrs. Thompson know and a counselor will see you immediately.
Counselor: Amy Wagner - Students with last name A-G wagnera@gcschools.net
Counselor: Amanda Livesay - Students with last name H-N livesaya@gcschools.net
Counselor: Melody Johnson - Students with last name O-Z johnsonm@gcschools.net
Intervention Counselor: Phillip Wright - wrightp@gcschools.net
Registrar: Stella Hunter hunters@gcschools.net
Administrative Assistant: Page Streeter streeterp@gcschools.net
Every counselor and support staff member in the guidance office is dedicated to student success in high school and beyond. We encourage students, parents and school staff to utilize the services of this office to ensure this success.
Student services
counsel students about a variety of subjects including academic, social, and home situations, and personal problems.

facilitate conflict mediations between students.

intervene when a student has a crisis or emergency.

talk about college/career planning

provide means and help in registering for SAT and ACT.

register students for classes

change class schedules when needed

provide scholarship information

provide enrichment opportunity information
Parent services
talk to parents about student behavior, home problems, academic plans, classroom issues, alternative education options, and post-secondary education.

set up meetings between teachers and parents to work on resolving problems.

participate in meetings for all of our special education students.

refer parents to resources in the community that can meet the needs of their family.
Teacher Services
consult with teachers regarding student behavior and achievement.

facilitate private meetings between teachers, parents and students.
Other Services
keep records of all student credit requirements for graduation

plan and attend Brown Bag Lunches for each grade level

attend Financial Aid Night

accompany seniors to College Fair

Interpret tests including PLAN, PSAT

meet and consult with administration about students, policies and alternative education.

write letters of recommendation for seniors

provide transcripts for college and employment

mail grade cards every 9 weeks
---
Scholarships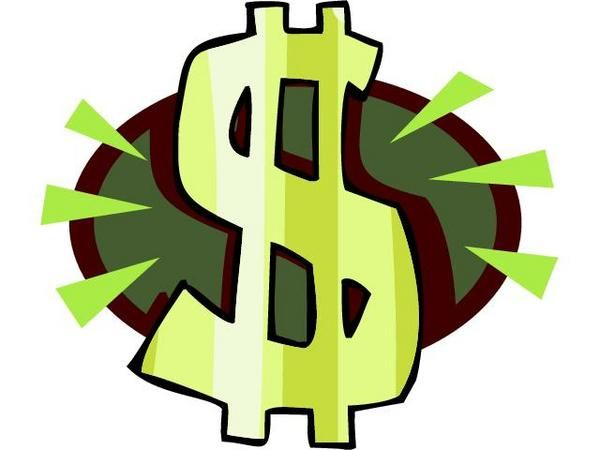 Scholarships on this page are listed in the order they have been received in the Guidance Office with the newest entries listed first. Deadline dates are given if they have been provided with the information. Where applicable, links to online applications and information will follow scholarship description. Scholarship entries will be deleted from the list as the deadlines pass. Deadlines will also be posted on the guidance calendar. All scholarship information and applications are available in the guidance office Scholarship Box.
**NOTE There is no need to pay for College Financial Aid Assistance. You can obtain scholarship and financial aid information from you high school counselor or from the colleges that you are looking to attend. In general, if you are asked to pay for assistance or a potential scholarship requires a fee to apply, you should do some in depth investigation. **
---
The Horatio Alger Scholarship Program seeks to assist students who have demonstrated integrity, perseverance in the face of adversity, financial need and a good academic record. To be eilgible you must be a US citizen, a senior in high school, intend to pursue a Bachelor's degree at an accredited institution, have a family adjusted gross income of $55,000 or less, be involved in school and community activities and maintain a minumum GPA 2.0. Online application and all documentation must be submitted by October 25, 2017.
---
The Prudential Spirit of Community Award recognizes students who are making a difference through volunteer service. State honorees receive a $1,000 award and a trip to Washington, DC. If you have made a significant contribution through volunteer service and would like to be considered for this award you can go online at spirit.prudential.com and fill out an application before November 17, 2017.
---
The Wendy's High School Heisman recognizes 2 winners- one male athlete and one female athlete- from each state. Winning this scholarship requires a GPA of 3.0 or better, participation in at least one school-sponsored sport, and demonstrated leadership at school and in the community. DEADLINE October 2, 2017. http://www.wendyshighschoolheisman.com
---
The Roan Scholars Leadership Program is seeking students that demonstrate great character, intellectual curiosity, physical vigor, and leadership to be nominated to be an ETSU Roan Scholar. These merit-based scholarships include full tuition & fees, allowance for room & board, book stipend, as well as other benefits. If you are considering attending ETSU next fall and are interested in becoming a Roan Scholar nominee, you must submit a resume and transcript request to the guidance office no later than 8 AM Wednesday, September 6, 2017. Also, the nominees must make application to ETSU by October 11, 2017. http://roanscholars.org/
---
The National Co-Op Scholarship Program awards 175 renewable, merit-based, co-op scholarships totaling 4.5 million dollars to high school seniors who plan to participate in college cooperative education at one of their partner colleges and universities. In addition to applying and being accepted to one of these institutions, the applicants must have at least a 3.5 GPA and submit a 200 word essay on why they have chosen to pursue a college cooperative education program. To apply online and view a list of the WACE Partner schools, go to http://www.waceinc.org/scholarship/index.html Application deadline is February 15, 2018.

______________________________________________________________________________________________________________________
The Niswonger Scholarship Program seeks well-rounded students who demonstrate strength of character as well as academic skills.GHS can nominate up to 2 students. Scholarships are awarded based on merit, need and leadership ability. Winners must agree to return to their home region to pursue their career. Nomination forms along with a completed transcript request must be turned into Guidance by 8 AM September 7, 2017. If you are not selected as a GHS nominee, your packet will be returned in time to secure a community nomination. The Niswonger deadline for a community nomination is September 25, 2017. www.niswongerfoundation.org

---
The Wesleyan University Hamilton Prize for Creativity is a four-year full-tuition scholarship worth more than $200,000. To qualify, the recipient must be accepted to and enroll full-time at Wesleyan University for the 2018-2019 school year. The prize will be awarded to the student whose work of creative written expression is judged to best reflect the originality, artistry, and dynamism embodied in Broadway's Hamilton. Interested students can apply at wesleyan.edu/admission. Completed applications are due no later than January 1, 2018.
---
The United States Senate Youth Program recognizes outstanding student leaders and rewards two students from each state with a week-long stay in Washington, DC and a $10,000 scholarship. If you are a junior or senior student government leader, have a 3.0 or better GPA and wish to be considered for this opportunity, you must complete the application (with the exception of section one) and essays and turn them into the guidance office by Sept. 22, 2017. Upon receiving the applications, a counselor will set a time to administer the Senate Youth exam. The application, essay and exam will be scored to select the school winner, who will move on in the competition.
---
The Tennessee Concrete Association is sponsoring the Concrete Essay Contest which is open to all high school students ages 16-18. Cash prizes are awarded for 1st, 2nd, and 3rd place essays. The winner of the Tennessee contest will be entered in the National contest and could win up to a $5,000 scholarship if enrolled in a concrete related curriculum such as those offered at MTSU. Contest rules, essay idea starters, and entry forms can be picked up in the counseling office. Entries must be submitted by December 5, 2017.
---
The Ron Brown Scholar Program is open to African-American high school seniors who excel academically, show exceptional leadership and make an impact on their communities through service and can demonstrate financial need. Up to 20 students will receive $10,000 annually for four years. Scholarships are not limited to any specific field or career objective and may be used to pursue any academic discipline. Applications postmarked by November 1, 2017 will be considered for the Ron Brown Scholar Program and forwarded to a select number of additional scholarhip providers. Applications postmarked between November 2, 2017 and January 9, 2018 will be considered for the Ron Brown Scholar Program only. For questions, please visit www.ronbrown.org
---
Enrichment Opportunities
Enrichment Opportunities on this page are listed in the order they have been received in the Guidance Office with the newest entries listed first. Deadline dates are given if they have been provided with the information. Where applicable, links to online applications and information will follow the description. Entries will be deleted from the list as the deadlines pass. Deadlines will also be posted on the calendar. All Enrichment Opportunity information and/or applications are available in the guidance office Enrichment Box.
---
The Greeneville Noon Rotary Club is accepting applications to attend the 2017 Rotary Youth Leadership Seminar at Virginia Tech on December 1-3, 2017. Transportation and seminar fees are paid by the Rotary Club. To be eligible you must be a Junior or Senior, have a record of accomplishment in school,, exhibit leadership qualities, wish to improve your leadership skills and be willing to participate in group activities. An interview process to select participants will take place after applications have been submitted. Applications are available in the guidance office and completed applications must be turn into guidance by 8 AM Tuesday, September 26, 2017.
---
The Tennessee Academic Decathlon Competition provides both team and individual opportunities to sharpen their study skills and tackle rigorous content material through an interdisciplinary curriculum. Africa is the selected 2017-18 theme of study. Information on this is posted in the Guidance Office.
---
Governor's School offers selected gifted and talented high school students intensive learning experiences in Emerging Technologies, Humanities, International Studies, Prospective Teachers, Scientific Exploration of Tennessee Heritage, Scientific Models and Data Analysis, Sciences and Engineering, Computational Physics, Agricultural Sciences, and Innovation & Entrepreneurship. Present juniors and sophomore students who would like to participate in a challenging and high-intensity 5 to 6-week program in one of the ten areas should be submitted to guidance no later than November 13, 2017 as counselors need time to complete their portion of the applications. www.tn.gov/education/topic/tdoe-governors-schools
---
The Governor's School for the Arts offers selected gifted and talented Sophomores and Juniors an opportunity for a 4-week challenging and intensive learning experience in one major area of interest: Music, Theater, Visual Art, Dance or Filmmaking. Applicants must also not have previously attended any other Governor's School, be recommended by their arts teacher, be highly motivated, and have demonstrated a high level of accomplishment in their art discipline. Applications must be turned into guidance by October 23, 2017. You must also complete an online form before submitting your paperwork to guidance. You may access the application from the website or pick up one in the guidance office. http://gsfta.com/
---
College Events
Here you will find dates and information for campus visits,events, and dates when college representative will be visiting GHS. Also check the calendar for a concise list of dates seniors need to know. Because of the number of colleges giving us notice of preview days, only in-state colleges and those out of state colleges that are frequented by our students will have preview days included on the calendar, but all will be listed here.
---
Tuft University just announced its Fall 2017 lineup of Open Houses!
- Arts Open House - October 6 (Fenway Campus)
- Science, Technology, Engineering, and Math (STEM) - October 6
- Women in Engineering - October 13
- Arts and Humanities - October 13
- *Voices of Tufts Diversity Experience: Engineering - October 19-20
- Engineering - October 20
- *Voices of Tufts Diversity Experience: Arts & Sciences - October 26-27
Please visit admissions.tufts.edu/visit/open-houses for more information. *You must apply to participate in the Voices of Tufts Diversity Experiences.

---
EXPLORING COLLEGE OPTIONS - Student/Parent Information Sessions hosted by Duke, Georgetown, Harvard, Penn, and Stanford.

Knoxville, TN: Sunday, October 1 @ 7:00 PM; Knoxville Marriott, 501 East Hill Avenue, Knoxville, TN 37915, 865-637-1234
Chattanooga, TN: Monday, October 2 @ 7:00 PM; Chattanooga Marriott Downtown, Two Carter Plaza, Chattanooga, TN 37402, 423-756-0022
Nashville, TN: Tuesday, October 3 @ 7:00 PM; Embassy Suites by Hilton, Nashville South, Cool Springs, 820 Crescent Centre Drive, Franklin, TN 37067, 615-515-5151
Memphis, TN: Wednesday, October 4 @ 7:00 PM; Marriott Memphis East, 5795 Poplar Avenue, Memphis, TN 38119, 901-682-0080
Little Rock, AR: Thursday, October 5 @ 7:00 PM; Four Points Sheraton, Little Rock Midtown, 925 South University Avenue, Little Rock, AR 72204, 501-664-5020
Please RSVP at www.exploringcollegeoptions.org
---