---
To get TEXT notifications of your (your student's) Class information:
Participants text a unique class code to the phone number 81010, so if you want to get text messages from Guidance about a certain grade level, text the @code below to 81010. You can unsubscribe at any time.
***Seniors: GHS Class of 2018 - @devil2018
***Juniors: GHS Class of 2019 - @devil2019
***Sophomores: GHS Class of 2020 - @devil2020
***Freshman: GHS Class of 2021 - @devil2021
********DAILY ANNOUNCEMENTS********
Tuesday, November 21, 2017
We will be closed for business Nov. 22-Nov. 26. No announcements will be made during that time. Have a Happy Thanksgiving!
1. Tusculum is offering the Trustee Honors Scholarship, which is a full-tuition scholarship awarded annually. This highly competitive scholarship is awarded to no more than two students in each incoming class. GHS deadline to apply is Thursday, February 8, 2018.
Any new scholarships are posted below, on our daily GHS News, and on our Twitter account @GHS _Scholarship. Students that are on campus also have access to morning and afternoon announcements (made at the conlcusion of the morning Tardy bell and again at 2:31 PM).
*******************************************************
College Events Enrichment Opportunities Scholarships Services
Greeneville High School Guidance Department
Office Phone 423-787-8033 Fax 423-787-0837
Welcome to the Greeneville High School Guidance Department's website.
Students who need to speak with their counselor should sign up on the appropriate clipboard in the Guidance Office. Counselors will call the student from class as soon as time permits. If a student has an emergency, please let Mrs. Streeter know and a counselor will see you immediately.
Counselor: Amy Wagner - Students with last name A-G wagnera@gcschools.net
Counselor: Amanda Livesay - Students with last name H-N livesaya@gcschools.net
Counselor: Melody Johnson - Students with last name O-Z johnsonm@gcschools.net
Intervention Counselor: Phillip Wright - wrightp@gcschools.net
Registrar: Stella Hunter hunters@gcschools.net
Administrative Assistant: Page Streeter streeterp@gcschools.net
GHS News (watch here)

Every counselor and support staff member in the guidance office is dedicated to student success in high school and beyond. We encourage students, parents and school staff to utilize the services of this office to ensure this success.
Student services
counsel students about a variety of subjects including academic, social, and home situations, and personal problems.

facilitate conflict mediations between students.

intervene when a student has a crisis or emergency.

talk about college/career planning

provide means and help in registering for SAT and ACT.

register students for classes

change class schedules when needed

provide scholarship information

provide enrichment opportunity information
Parent services
talk to parents about student behavior, home problems, academic plans, classroom issues, alternative education options, and post-secondary education.

set up meetings between teachers and parents to work on resolving problems.

participate in meetings for all of our special education students.

refer parents to resources in the community that can meet the needs of their family.
Teacher Services
consult with teachers regarding student behavior and achievement.

facilitate private meetings between teachers, parents and students.
Other Services
keep records of all student credit requirements for graduation

plan and attend Brown Bag Lunches for each grade level

attend Financial Aid Night

accompany seniors to College Fair

Interpret tests including PLAN, PSAT

meet and consult with administration about students, policies and alternative education.

write letters of recommendation for seniors

provide transcripts for college and employment

mail grade cards every 9 weeks
---
Scholarships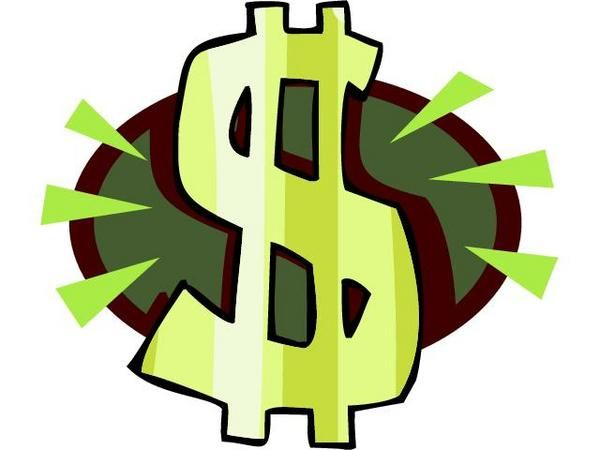 Scholarships on this page are listed in the order they have been received in the Guidance Office with the newest entries listed first. Deadline dates are given if they have been provided with the information. Where applicable, links to online applications and information will follow scholarship description. Scholarship entries will be deleted from the list as the deadlines pass. Deadlines will also be posted on the guidance calendar. All scholarship information and applications are available in the guidance office Scholarship Box.
**NOTE There is no need to pay for College Financial Aid Assistance. You can obtain scholarship and financial aid information from you high school counselor or from the colleges that you are looking to attend. In general, if you are asked to pay for assistance or a potential scholarship requires a fee to apply, you should do some in depth investigation. **
---
Tusculum College is offering the full-tuition Trustee Honor Scholarship, which is awarded annually. This highly competitive, full-tuition scholarship is awarded to no more than two students in each class. To be considered for this prestigious scholarship, students must meet the following criteria: 3.5 or higher GPA; ACT composite score of at least 25 or 1150 on the SAT; rank in top 10% of high school graduating class; complete the general Tusculum application for admission and submit supporting documentation; complete Trustee Honor Scholar application found at www.tusculum.edu/trusteescholars/ including a resume; submit an essay on the topic, "What does Civic Arts mean to you and how do you plan to exemplify Civic Arts in your daily life?"; provide two letters of recommendation- one teacher. Finalists will visit the campus for a personal interview. GHS Deadline is February 8, 2018.
---
The National Co-Op Scholarship Program awards 175 renewable, merit-based, co-op scholarships totaling 4.5 million dollars to high school seniors who plan to participate in college cooperative education at one of their partner colleges and universities. In addition to applying and being accepted to one of these institutions, the applicants must have at least a 3.5 GPA and submit a 200 word essay on why they have chosen to pursue a college cooperative education program. To apply online and view a list of the WACE Partner schools, go to http://www.waceinc.org/scholarship/index.html Application deadline is February 15, 2018.

---
The John F. Kennedy Profile in Courage Essay Contest invites high school students from grades 9-12 to write an original essay of political courage demonstrated by a U.S. elected official who served during or after 1956. The 1st place winner will receive $5,000 cash and $5,000 toward a John Hancock College Savings Plan. The 2nd place winner will receive $1,000 and 5 finalists will walk away with $500 each. Essays must be submitted online no later than January 4, 2018. See the Counseling Office for more information. You can register online at https://jfklibrary.org/Education/Profile-in-Courage-Essay-Contest/Registration-and-Submission/
---
The Wesleyan University Hamilton Prize for Creativity is a four-year full-tuition scholarship worth more than $200,000. To qualify, the recipient must be accepted to and enroll full-time at Wesleyan University for the 2018-2019 school year. The prize will be awarded to the student whose work of creative written expression is judged to best reflect the originality, artistry, and dynamism embodied in Broadway's Hamilton. Interested students can apply at wesleyan.edu/admission. Completed applications are due no later than January 1, 2018.
---
The Tennessee Concrete Association is sponsoring the Concrete Essay Contest which is open to all high school students ages 16-18. Cash prizes are awarded for 1st, 2nd, and 3rd place essays. The winner of the Tennessee contest will be entered in the National contest and could win up to a $5,000 scholarship if enrolled in a concrete related curriculum such as those offered at MTSU. Contest rules, essay idea starters, and entry forms can be picked up in the counseling office. Entries must be submitted by December 5, 2017.
---
The Ron Brown Scholar Program is open to African-American high school seniors who excel academically, show exceptional leadership and make an impact on their communities through service and can demonstrate financial need. Up to 20 students will receive $10,000 annually for four years. Scholarships are not limited to any specific field or career objective and may be used to pursue any academic discipline. Applications postmarked by November 1, 2017 will be considered for the Ron Brown Scholar Program and forwarded to a select number of additional scholarhip providers. Applications postmarked between November 2, 2017 and January 9, 2018 will be considered for the Ron Brown Scholar Program only. For questions, please visit www.ronbrown.org
---
Virginia Military Institute's Institute Scholarship Program candidates must meet or exceed the following criteria: Combined SAT of 1350 (combined critical reading & math) or ACT score of 31, and a high school GPA of 3.7. Applications are available in the Counseling Office. Transcript request forms are due to the Counseling Office by Friday, January 5, 2018. The VMI deadline for ALL materials is February 1, 2018.

---
The AXA Achievement Scholarship provides high school seniors the opportunity to receive a $2,500, $10,000, or $25,000 scholarships. To be eligible you must be a legal resident of one of the 50 states, DC or Puerto Rico, plan to enroll in an accredited 2 or 4 year college or university next fall, and demonstrate ambition and self-drive through outstanding achievement in school, community or work-related activities. Apply online by December 15, 2017. First 10,000 applicants will be considered. Apply @ http://www.axa.com/achievers
---
The U.S. Army-Pro Football Hall of Fame Award for Excellence program seeks to highlight the Nation's top sophomore, junior, and senior high school student athletes who share key attributes of U.S. Army Soldiers and Pro Football Hall of Fame values; and who not noly excel athletically, but also excel academically and are active in their communities. You must be a sophomore, junior, or senior student, a current active member on a school athletic team and have completed at least one season of play, and a minimum of 3.5 GPA. The deadline for this scholarship is the last day of school, Friday, December 15, 2017. You can pick up an application in the Counseling Office.

---
Enrichment Opportunities
Enrichment Opportunities on this page are listed in the order they have been received in the Guidance Office with the newest entries listed first. Deadline dates are given if they have been provided with the information. Where applicable, links to online applications and information will follow the description. Entries will be deleted from the list as the deadlines pass. Deadlines will also be posted on the calendar. All Enrichment Opportunity information and/or applications are available in the guidance office Enrichment Box.
---
The Tennessee Academic Decathlon Competition provides both team and individual opportunities to sharpen their study skills and tackle rigorous content material through an interdisciplinary curriculum. Africa is the selected 2017-18 theme of study. Information on this is posted in the Guidance Office.
---
Governor's School offers selected gifted and talented high school students intensive learning experiences in Emerging Technologies, Humanities, International Studies, Prospective Teachers, Scientific Exploration of Tennessee Heritage, Scientific Models and Data Analysis, Sciences and Engineering, Computational Physics, Agricultural Sciences, and Innovation & Entrepreneurship. Present juniors and sophomore students who would like to participate in a challenging and high-intensity 5 to 6-week program in one of the ten areas should be submitted to guidance no later than November 13, 2017 as counselors need time to complete their portion of the applications. www.tn.gov/education/topic/tdoe-governors-schools
---
The Governor's School for the Arts offers selected gifted and talented Sophomores and Juniors an opportunity for a 4-week challenging and intensive learning experience in one major area of interest: Music, Theater, Visual Art, Dance or Filmmaking. Applicants must also not have previously attended any other Governor's School, be recommended by their arts teacher, be highly motivated, and have demonstrated a high level of accomplishment in their art discipline. Applications must be turned into guidance by October 23, 2017. You must also complete an online form before submitting your paperwork to guidance. You may access the application from the website or pick up one in the guidance office. http://gsfta.com/
---
The posters for the Summer 2018 Oxbridge Academic programs are posted in the GHS Counseling Office. The 2018 programs include locations in Oxford and Cambridge, St. Andrews, Paris, Montpellier, Barcelona, Salamanca, Los Angeles, New York, and Boston. These programs offer students the chance to challenge themselves intellectually in disciplines such as Art History, Literature, Politics and Economics, Drama, Creative Writing, and Speech and Debate as well as Medicine, Law, Business, Architecture, or Filmmaking. www.oxbridgeprograms.com
---
NASA is now accepting Spring Internship Applications. Now is your chance to apply for exciting hands-on spring internship opportunities available at all NASA centers. High school, undergraduate and graduate students are needed to help NASA scientists and engineers with ongoing scientific and engineering research, technology development and spaceflight operations activities. Intership opportunities also exist in nontechnical areas such as communications, budget, procurement, education and human resources. NASA internships are stipend-paid and offer students mentor-directed, degree-related, NASA-relevant tasks. If you think you have what it takes to eb a NASA intern, please visit https://intern.nasa.gov today to apply or learn more about the numerous opportunities available. The deadline for spring applications is October 17, 2017.

---
College Events
Here you will find dates and information for campus visits,events, and dates when college representative will be visiting GHS. Also check the calendar for a concise list of dates seniors need to know. Because of the number of colleges giving us notice of preview days, only in-state colleges and those out of state colleges that are frequented by our students will have preview days included on the calendar, but all will be listed here.
---
Salem College Holiday Visit - Friday, December 1, 2017
Tour the historic campus, meet current students and faculty, discover the Salem Signature Program, be their guest for lunch on campus, and enjoy the Candle Tea in Old Salem. There will sessions for counselors as well as for prospective students, so you are encouraged to bring young women in grades 10-12 who may be good candidates for Salem College.
Register to attend: www.salem.edu/visit
---
Tuft University just announced its Fall 2017 lineup of Open Houses!
- Arts Open House - October 6 (Fenway Campus)
- Science, Technology, Engineering, and Math (STEM) - October 6
- Women in Engineering - October 13
- Arts and Humanities - October 13
- *Voices of Tufts Diversity Experience: Engineering - October 19-20
- Engineering - October 20
- *Voices of Tufts Diversity Experience: Arts & Sciences - October 26-27
Please visit admissions.tufts.edu/visit/open-houses for more information. *You must apply to participate in the Voices of Tufts Diversity Experiences.

---
Mississippi State Scholars Recognition Days:

Exclusively for high school seniors who have a composite ACT score or 29 or higher. Please call 662-325-2224 to inquire about the invite-only events scheduled for (pick one): October 16, October 30, and November 27, 2017.
Mississippi State Fall Preview Days:
Similar to an "open house," these events are geared toward high school juniors and seniors. The cost is $10 per person; please call 662-325-2224 to register. The dates are (pick one): October 9, October 23, and November 13, 2017.
---
Visiting Carson-Newman in 2017 & 2018

Individual Campus Visits: Students & Parents can schedule an individual visit @ www.cn.edu/visit
Showcase Saturdays: Open House Events offered this year- Sept. 23, Nov. 11, and Feb. 24. Please register @ www.cn.edu/visit
Eagle Experiences: A shadowing event offered this year on Oct. 31, March 20, and April 10. Be paired with a current student and go to chapel, class, and lunch! Register @ www.cn.edu/visit
---
King University Open House:
November 11, 2017, Bristol, TN
Explore life as a prospective King University student. You and your family will learn more about teh college experience at King. Take a guided tour, meet with academic programs, attend a sample class and talk to Financial Aid representatives. Register to attend at visit.king.edu or call 800-362-0014. Flyers are available in the Counseling Office.
---
Tennessee State University
Knoxville Recruitment Reception is October 26, 2017 at the Hilton Garden Inn, West Knoxville/Cedar Bluff from 6-8 PM. Meet the recruitment team, learn about admissions, financial aid, scholarships and more, and have access to on-the-spot admissions. You can register at www.tnstate.edu/admissions
---
VMI (Virginia Military Institute) Open House Dates:
15-16 September 2017
29-30 September 2017
3-4 November 2017
9-10 February 2018
2-3 March 2018
16-17 March 2018
Each Open House begins on Friday morning and continues overnight, so bring a sleeping bag and pillow. You will stay in a VMI cadet's room, while your parents/guests must make arrangements for their own accomodations. Space is limited. Prospective students are allowed to bring no more than 2 family members/guests with them. You must be a junior or senior high school student to attend a VMI Open House. If you have questions, call the Admissions Office at (800) 767-4207 email OpenHouse@vmi.edu.
---
Letourneau University - Longview, Texas
This Christian Polytechnic University is offering Fall and Spring Preview Days
Fall 2017 Preview Events:
Yellow Jacket Preview - Sept. 4th
Healthcare, Science and Math Preview - Oct. 9th
Engineering and Technology Preview - Oct. 26-27th
Aviation and Aeronautical Preview - Nov. 9-10th
Spring 2018 Preview Events:
Engineering and Technology Preview - Feb. 1-2nd
Aviation and Aeronautical Preview - Feb. 22-23rd
Yellow Jacket Preview - March 5th
Yellow Jacket (Homecoming) Preview - April 7th
---