Back-to-Back Champs 2010 and 2011!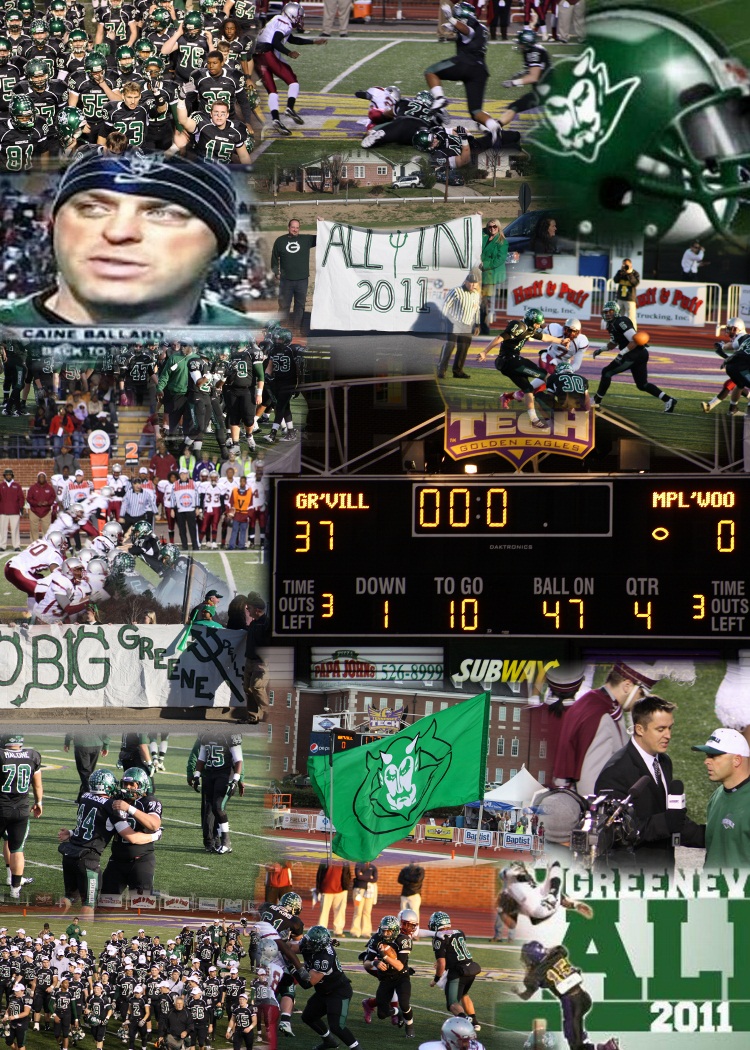 The Greene Devils win back-to-back 4A state football
championships with a 37-0 win over Maplewood.
Congratulations to the Greene Devil football team for winning their second consecutive State Championship in 4A football! GHS defeated Maplewood High School in the championship game 37-0. Quarterback Tanner Stewart was named the game's Offensive MVP and Terrell Rollins was Defensive MVP. GHS also won the Fan-text competition and will receive $1,000 from the BlueCross Bowl. Thanks to our community and fans for amazing support throughout the entire season! See the GHS photo album for pictures.