Alumni on Active Military Duty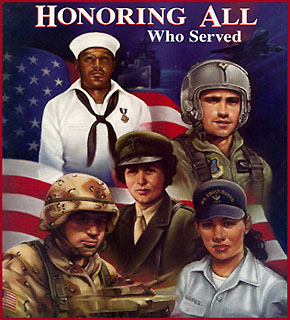 The purpose of our communication is multifold. Initially, students are remembering our GHS alumni/alumnae as they serve our country with contacts from home. Next, students are gaining valuable information about military life as a basis for future literature selections, either in 10th, 11th, or 12th grade English classes. Students are practicing their English and technology skills and earning grades as they work; finally, the students are giving our alumni/alumnae a voice in reliving memories of their days at Greeneville High School.
We have a student-safe blog where students and military personnel may communicate.
We, the faculty and staff of Greeneville High School, thank all our graduates who have served or are currently serving our country. If you know of an alumnus/alumna who is currently on active military duty, please contact Mrs. Susan Neas Hankins with information. Many others have been contacted, but they have not responded.