Scholarships
Any new scholarships may be posted below, on our daily GHS News, via the REMIND texting app, and on our Twitter account @GHS _Scholarship. Students that are on campus also have access to the digital screens throughout the building and afternoon announcements (made at 2:31 PM).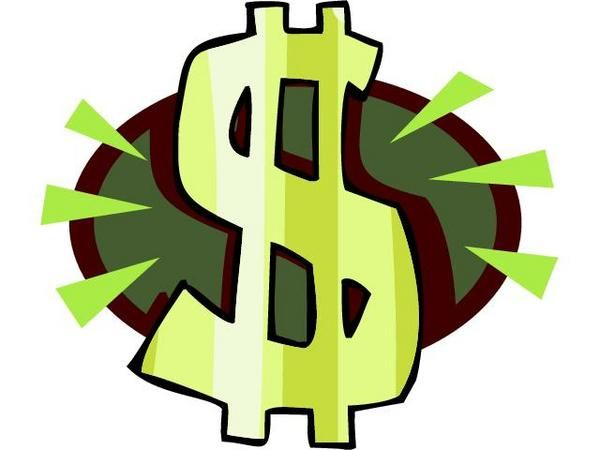 Scholarships on this page are listed in the order they have been received in the Counseling Office with the newest entries listed first. Deadline dates are given if they have been provided with the information. Where applicable, links to online applications and information will follow scholarship description. All scholarship information and applications are available in the Counseling office Scholarship Box.
---
---
AES Engineering has a $500 scholarship essay contest open to all college bound students. Essay Prompt: When you look back on your life in 30 years, what would it take for you to consider your life successful? Deadline for entry: October 6, 2018
The Veterans of Foreign Wars VOICE OF DEMOCRACY Scholarship is a recorded essay contest open to grades 9 – 12. A $30,000 scholarship will be awarded to the first place winner, with additional scholarships also available. This year's essay prompt is "Why My Vote Matters" and must be submitted to the local VFW Post by October 31. Brochures are available in the counseling office.

The AXA Achievement Scholarship provides high school seniors the opportunity to receive a $2,500, $10,000 or $25,000 scholarships. To be eligible you must be a legal resident of one of the 50 states, DC or Puerto Rico, plan to enroll in an accredited 2 or 4 year college or university next fall, and demonstrate ambition and self-drive through outstanding acheivement in school, community or work-related activities. Apply online by December 14, 2018. The first 10,000 applicants will be considered.

The John F. Kennedy Profile in Courage Essay Contest invites high school students from grades 9-12 to write an original essay of political courage demonstrated by a U.S. elected official who served during or after 1956.
The first-place winner receives $10,000. Second-place receives $3,000. Five finalists receive $1,000 each. Eight semifinalists receive $100 each. Ten students receive honorable mention.
Essays must be submitted either online no later than January 18, 2019.
The Coca-Cola Scholars Scholarship selects 150 High School seniors to receive a $20,000 achievement-based scholarship
High school seniors with a minimum 3.0 GPA may apply for the scholarship by 5 p.m. Eastern on Wednesday, October 31, 2018.

The Horatio Alger Scholarship Program seeks to assist students who have demonstrated integrity, perseverance in the face of adversity, financial need and a good academic record. To be eligible you must be a US citizen, a senior in high school, have a family adjusted gross income of $55,000 AGI or less, and be involved in school and community activities. Online application and all documentation must be submitted by October 25, 2018.
The Prudential Spirit of Community Award recognizes students who are making a difference through volunteer service. State honorees receive a $1000 award and a trip to Washington DC. If you have made a significant contribution through volunteer service and would like to apply, fill out the online application before November 6, 2018.
The Roan Scholars Leadership Program is seeking students that demonstrate great character, intellectual curiosity, physical vigor, and leadership to be nominated to be an ETSU Roan Scholar. These merit-based scholarships include full tuition & fees, allowance for room & board, book stipend, as well as other benefits. If you are considering attending ETSU next fall and are interested in becoming a Roan Scholar nominee, you must submit a resume and a transcript request to the counseling office no later than 8 am September 12. Also, the nominees must make application to ETSU by October 10, 2018.

Are you a senior who exhibits excellence in the classroom, on the field and within the community? If so, you could be the next Wendy's High School Heisman winner! You must have at least a 3.0 GPA and participate in at least one of 43 Wendy's H S Heisman recognized sports. The online nomination form must be completed by the student no later than October 17, 2018.
American Legion National High School Oratorical Contest provides students in grades 9-12 an opportunity to win college scholarship funds. Students must be certified by their school no later than January 4, 2019. District winners can advance to the Division, State and National Contests. See the American Legion website for more details and oratory topics.
Niswonger Foundation Scholarship nomination forms are now available in the counseling office. GHS will be able to nominate two well-rounded students who demonstrate strength of character as well as academic skills. Scholarships are awarded based on merit, need and leadership ability. Winners must agree to return to their home region to pursue their career. Nomination forms along with a completed transcript request must be turned into guidance by 8 AM September 11, 2018. If you are not selected as a GHS nominee, your packet will be returned to you in time to get a nomination from another organization.
QuestBridge National College Match connects high-achieving, lower income high school seniors with admission and full four-year scholarships to the nation's best colleges. To qualify you must be able to demonstrate academic excellence and come from a household earning less than $60,000 annually for a typical family of four. The application can be accessed online and must be submitted by September 27, 2018.
So You Want to be a Tennessee Vol? First-year students who apply for admission by December 15 for the fall 2018 semester will be automatically considered for these institutional scholarships:
The Academic Performance Scholarship Program is
ETSU's
largest merit based scholarship program for new freshmen students from Tennessee and border counties eligible for in-state tuition.
We're gearing up for the 2019-2020 UTC Online Scholarship Application! The application opens September 1, 2018, so be an early bird and review our Dates & Deadlines.
As always, keep in mind that UTC university scholarships are very competitive and funds are limited, so please apply early.
ScholarWeb is TN Tech's scholarship database & scholarship application system. The scholarship application is required to be considered for Tech Scholarships. Students may apply for Tennessee Tech University Scholarships after being admitted. To do so, students MUST login to their Eagle Online account and then click on the "Student" tab and locate the scholarship option.
MTSU Scholarship Guide
. To be considered for a Freshman Guaranteed Scholarships, students must be a first-time incoming freshman who plans to enroll at MTSU in the Summer or Fall semester. Students must have ALL of the following on file with the Admissions Office by
December 1 to be considered for a scholarship
:
---